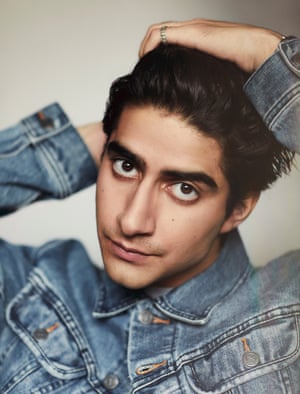 If you are looking for "feel good" entertainment, this is it. Directed by Gurinder Chadha and starring Viveik Kalra this coming-of-age flick, part real-life story of British journalist Sarfraz Manzoor, part fantastic musical set in 1987 to the music of Bruce Springsteen should not be missed.
 In January the film, entered at the Sundance Film Festival sold for 15 Million dollars. It will gross more than that rapidly because the story holds your interest as you follow the adventures of a young man of Asian descent living in England and constantly being harassed by racists. He knows that his only chance of making it out of this situation is by getting an education in university and becoming a writer. Otherwise, people like his Father can only hope to find work in factories. The performance of Viveik Kalra takes you on an emotional ride.
This film is not his debut. During his first year at school, he sent an audition tape off for Next of Kin, booked the job, and agreed with his university to take time off. He played a British Muslim teenager who becomes radicalized and travels to Pakistan. Kalra was praised for his portrayal.
After seeing him on Next of Kin, Gurinder Chadha, got in touch asking him to audition for her new project. Kalra, by that point back at school, soon found himself requesting more time off. Then he began shooting in Luton.
As well as being about a boy trying to vault the impediments of his upbringing and renegotiate his relationship with his family, Blinded By The Light also acts as an unusual jukebox musical for the songs of Bruce Springsteen. This film will win many awards. Probably Kaltra will win one for best actor in a lead role. Viveik Kalra is only 21 years old, and has a great future ahead of him. I pray he does not let anything interfere.
Blinded By The Light is in cinemas nationwide now